SURE – Farm (Towards SUstainable and REsilient EU FARMing systems) is a H2020 project.
It is really interesting to present this magnificent project whose main objectives of SURE – Farm are to analyze, assess and improve the resilience and sustainability of farms and farming systems in the EU.
And to achieve this purpose, SURE-Farm creates scenarios and an innovative and comprehensive framework that enables resilience, develops a set of advanced risk assessment and management tools, as well as an improved demographic assessment model and a resilience assessment tool. For policy, and in conjunction with stakeholders, creates and applies an integrated resilience assessment model and designs roadmaps for implementation.
 And this will be achieved thanks to the magnificent work of the 16 partners, led by Wageningen University & Research, in which are studying eleven representative Study Cases along the European Union.
If you want further information about this sister project, feel free to click following button.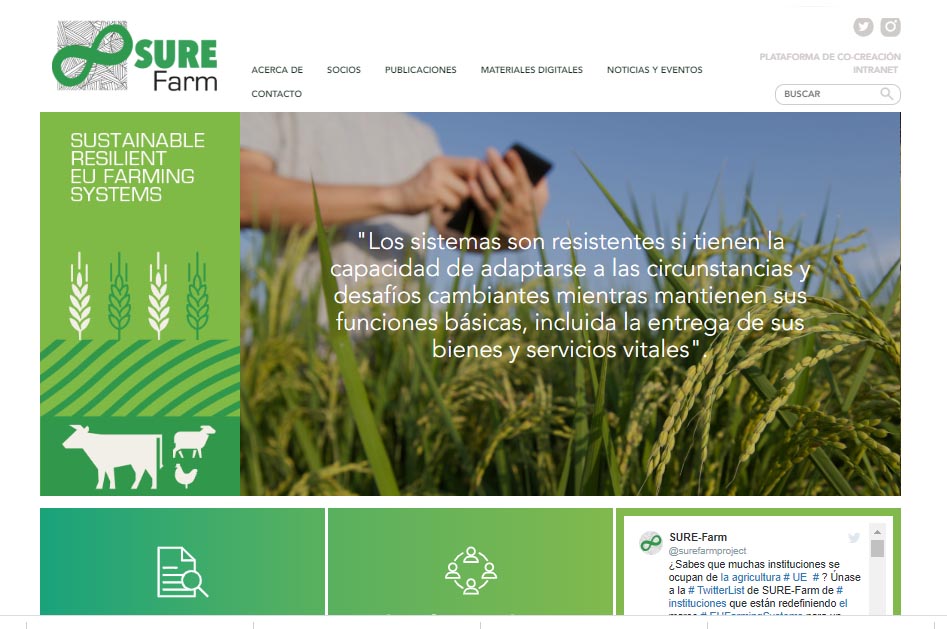 But, if you want to get relevant information on projects, meeting and so on…, don't hesitate to sign up for our newsletter.