On July 16, the Joint Research Center of Seville hosted the presentation seminar on the CONSOLE Project to stakeholders (stakeholders) from different public administrations and private entities of the Andalusian community.
The event was attended by representative entities such as the Consejería de Agricultura, Ganadería, Pesca y Desarrollo Sostenible; TRAGSA; Asociación Española de Agricultura de Conservación y Suelos Vivos ; as well as representatives of the European Commission.
At the meeting, coordinated by the company EVENOR – TECH and ASAJA Sevilla , the CONSOLE Project was officially presented (CONECT Solutions for Effective and lasting delivery of agri – environmental – climate public goods by EU agriculture and forestry ), as an initiative developed by a consortium of 24 public and private entities from 13 countries of the European Union; which has the financial support of the Framework Program for Research and Innovation of the European Union, the Horizon 2020 program .
The proposal is led by Professor Davide Viaggi, specialist in Agricultural Economics, of the University of Bologna (Italy).
What is the CONSOLE project?
From the origins of the European Community (today European Union , EU), during the 50s of the last century, the community agricultural sector began to be regulated through the Common Agricultural Policy (CAP) with the aim of guiding the production and the crops of the member countries; ensuring the way of life of the farmers of the member countries.
For this reason, the arrival of the new CAP next year 2020, requires new tools that allow the European agricultural sector to continue to provide society with promoting the delivery of Agri-Environmental Climate Public Goods (AECPGs) in an effective and lasting manner.
The CONSOLE project stems from this need, aiming to develop a framework to facilitate the implementation of new and improved measures for the provision of agricultural, forestry and environmental public goods.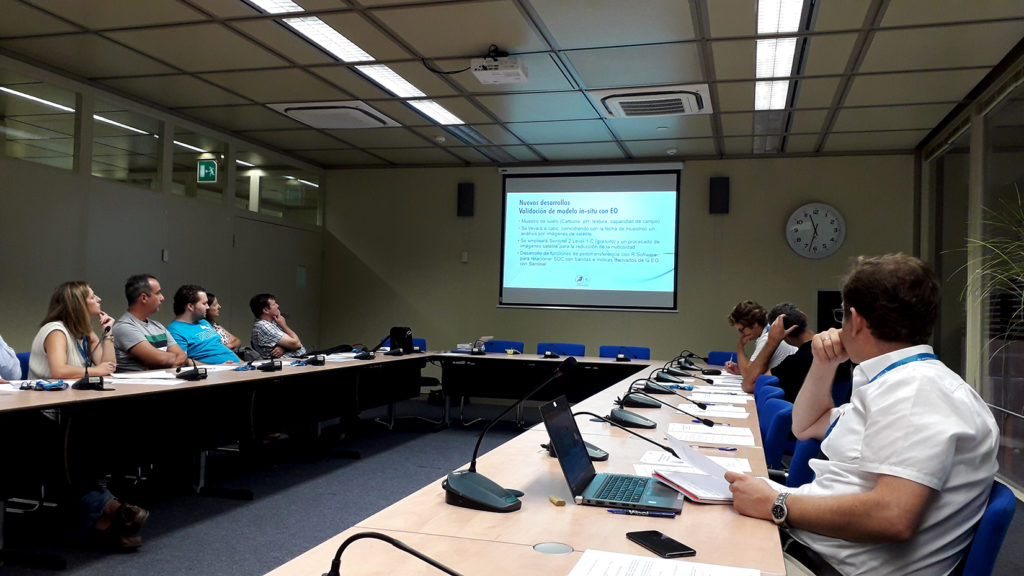 In order to achieve this, it will compile the experiences carried out both in the European Union and abroad, proposing innovative solutions taking into account all stakeholders (farmers, agricultural and environmental associations, etc.), which will apply through the construction of a Community of Practice (CoP) in order to ensure success; for which the active collaboration of all the interested actors is necessary.
The project in the case study of Andalusia
To test the different innovative solutions, they will be applied in the different case studies representative of the EU. In the case of Andalusia (Spain), EVENOR – TECH, together with ASAJA, will demonstrate the efficiency of Soil Carbon Sequestration technology for the monitoring of sustainable agricultural practices in olive grove cultivation.